WordPress, the most popular open source CMS, has just announced the biggest release of the year with WordPress 5.0. And now,
it is available in the Bitnami catalog.
You can deploy Bitnami WordPress 5.0 in just a few clicks:
And for the most demanding environments, you can also try Bitnami WordPress Multi-Tier which separates the application code from the database. It is available on
Google Cloud Platform
,
Azure
or
AWS
.
So, what's new in WordPress 5.0?
WordPress offers now a new content creator/editor called Gutenberg. This new core block builder will change how WordPress works, and replace the existing classic editor. Gutenberg will make the content writing and editing process more modern and faster. Create blocks, drag and drop elements, and adding media files is now easier than ever.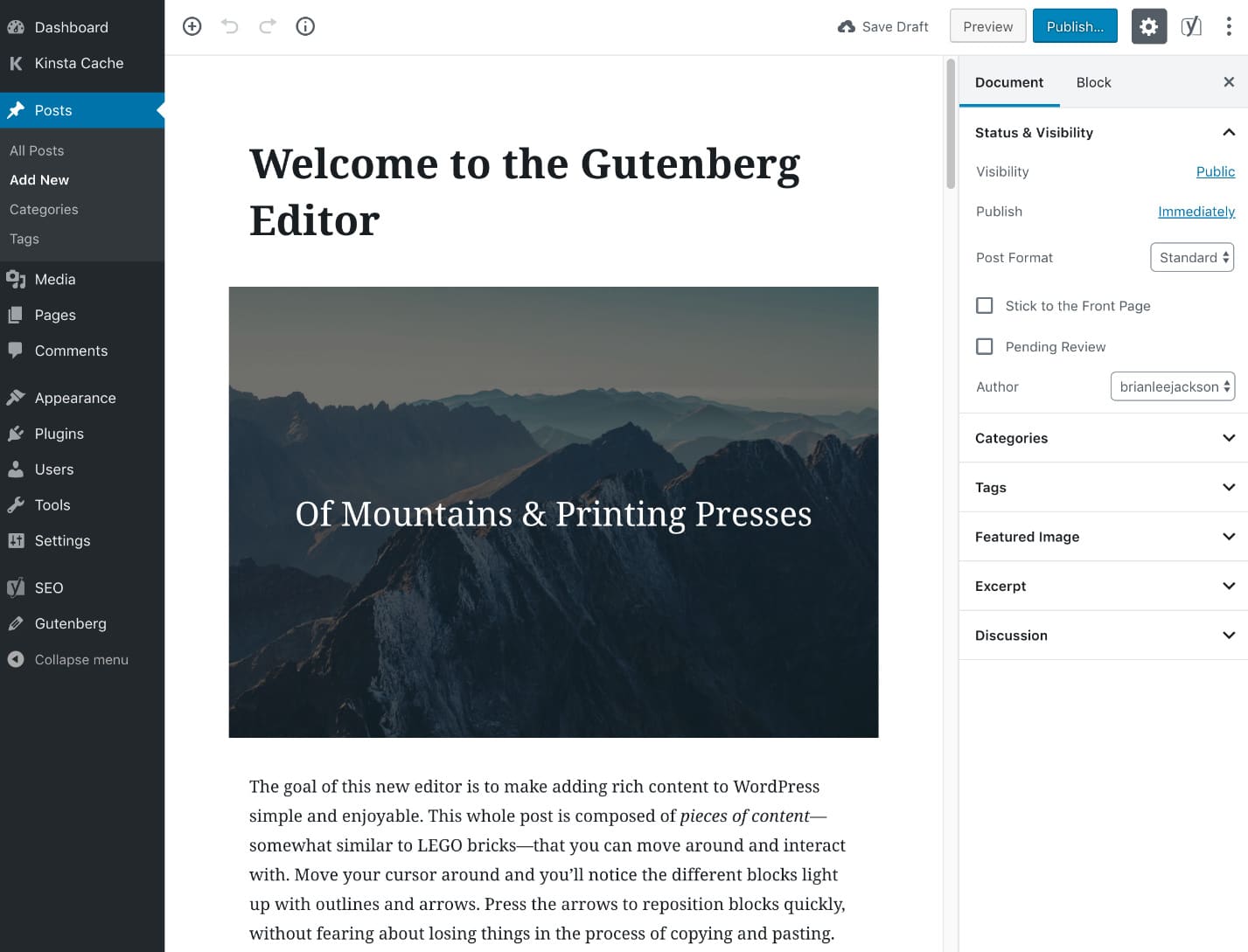 New Gutenberg WordPress Editor
WordPress 5.0 also includes the new minimal Twenty Nineteen theme, with full front and back-end Gutenberg support.
This release also includes other features like security updates, front-end editor improvements, mobile optimization and much more.